Wheatear forecast in Milano. Meteo and Il Meteo.
Maps and paths ViaMichelin - Google
ATM: timetable and maps of public transports, in Milan
Italian , Italian2 and European (DE) timetables trains
Time Zone around the World.
Brief list of Cultural interesting points in Milano
La Scala Theatre
The Cathedral: Il Duomo
The Sforzesco Castel
Leonardo da Vinci in Milano
Cenacolo di Leonardo
Palazzo Reale
Museo Poldi Pezzoli
Pinacoteca di Brera
Basilica di Sant'Ambrogio
Alessandro Manzoni House
Giuseppe Verdi

BY TRAIN: the nearest railway stations are: Milano-Centrale or Milano-Lambrate.
To reach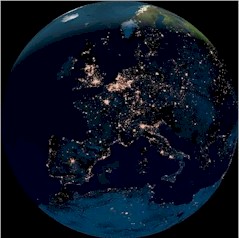 Micropto from the Milano-Centrale station, you should take the tram-way line 9 or the bus number 60, and from Milano-Lambrate the quickest way is with the line number 23 (some timetables).
BY AIR: the airports in Milan are: Milano-Linate or Milano-Malpensa (some timetables).
Is possible to arrive to Micropto in different ways: using the subway the best stop is San Babila (MM1, red line); by tram with the lines 9, 23, 29 or 30 stopping in Viale Premuda, angle with Via P.Sottocorno; or by bus number 54 or 61, which stops in Piazza Risorgimento. There are other public busses, e.g. 12, 27 and 60 which stop quite near our firm, Piazza Cinque Giornate.
BY CAR: if you don't know Milan very well, it is better to arrive in Piazza Risorgimento or in Piazza Cinque Giornate going down the inner ring. Then see the map below. Down Viale Premuda or in the near streets you can find several parking.
Some Hotels and information about Milan.
For further railway timetables (international), information about the highway or for the airline timetables, see the following links.