Micropto Network


Micropto S.r.l.是预测,

研究,开发,生产和销售微电子,微结构和光电产品,工作在各种应用领域广泛,包括工业传感器和通信活动太多,硅光电二极管,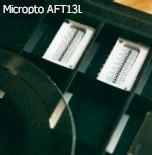 光电晶体管,发光二极管发射器都和VCSEL和激光器也都自定义镜头光学过滤器。
我们的首要目标是现实给予我们的客户思想的具体和有效的项目开发和部署。客户和市场的关心是最有名的指导,在提高质量,改善我们的努力和创造新客户新产品。这是可能的人力资源的Micropto高的经验。

Micropto是一家咨询和工程公司在微型和optoelectonics设备研究,开发,测试和部署。领先的新技术和全球采购政策,是公司的主要支柱。

Micropto的主要目标是丰富光电新的电子产品,光学传感器,新包装和新的解决方案,塑料透镜专案,筹光刻编码器,新的单片硅探测器,...
Micropto S.r.l. is projecting, studying, developing, manufacturing and selling microelectronics, microstructures and optoelectronic products, working in various range of application fields, both industrial sensoris activity and communications too; silicon photodiodes, phototransistors, both LED emitters and VCSEL and LASERs too, both optical filters to custom lens.

Our first goal is giving reality to our customer ideas by a concrete and effectiveness project development and deployment

. Customer and market cares are the best known guide to improve our efforts in increasing quality and in creating new products for new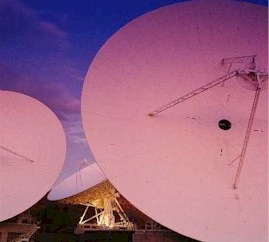 customers. This is possible for the high experience of Micropto Human Resources.

Micropto is a consulting and engineering company where micro and optoelectonics devices are studied, developed, tested and deployed. Leading new technologies and a global sourcing policy are the main pillars of the company.

Micropto main goal is to enrich opto electronics products with new electro-optical sensors, new packages and new solutions, plastic lens ad hoc, discs for photoetching encoders, new monolithic silicon detectors, ...

Let test our capabilities.
Our main address:
Micropto S.r.l.
Semiconductors, sensors and electronics

Via G. Zanella, 57
20133 Milano (Italy)

TEL.: +393485845519
TEL.: +39.02.7601 1848
TEL.: +39.02.7631 6761
FAX: +39.02.7640 8519
Skype: Call now
URL: https://www.micropto.com
E-Mail: click here
VAT: IT-12873450154