More information.

Solid state sensor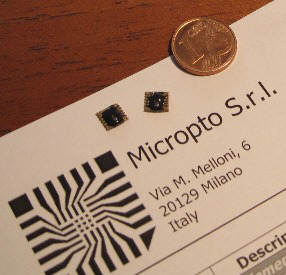 (silicon sensor) to measure pH in chemical solutions Temperature sensor on board.
Chip in specific package without electronics or with specific electronics (58mVolts /pH unit)
Ag/Cl external reference
Standard or specific packaging
Customized electronics
Application probes and electrode for chemical measures
Electrodes
Ask for more information, samples and supply.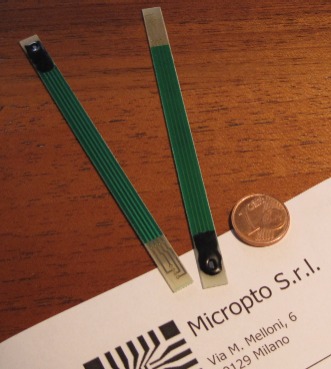 Micropto S.r.l.
Via M. Melloni, 6
20129 Milano (Italy)
Tel.: +39.02.76316761
Tel.: +39.02.76011848
Fax: +39.02.76408519
Fax: +39.02.37645650
URL: http://www.micropto.com
---

| Products | Who we are | General conditions | FAQ | E.MAILS | Write us | How reach us | Catalogue & Download | News | Fairs | Carrier | Site map | Home |
IT - UK/USA - CN - JP

For technical information, contact: WebMaster and about the web site visit: information.
© 1999-2017 Micropto S.r.l. Codice fiscale e Partita Iva (V.A.T.): 12873450154. All right reseved.