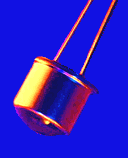 Emitters
VCSEL dices
LED chips
HPE high intensity spot
LED emitters (NIR e VIS) in plastic or metal standard package and white LED
LASER modules / LASER diodes
Integrated Circuits and ASIC
encoders devices and integrated circuits: interpolators, industrial amplifiers, line drivers ( MO7272 B ), ...
integrated circuits ASIC for SSI EnDat MAZeT GmbH
Glossary
Typical applications
Deepening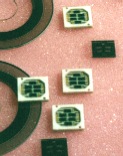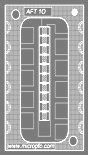 Services and products
encoders disks and reticles glass, metal and plastic
sputtering and metal deploy (Cu, Cr, Ag, ...) on glass, chemical etching, electroforming, high precision shapes and profiles.
design of plastic lenses.
glass optical filters
custom electronic packages (plastic, ceramic, metal or glass, ...) or optoelectronic packaging
custom and standard products on customers requires.
OEM products.
vibrations ed accelerations test and certification
feasability studies and new products
prototypes, little, medium and big series
Desing of encoder disks and gratings
Design and simulation of optical sensors, including the design
of the physical layers needed for mask fabrication (the layout
can be made available in standard CIF and GDS2 format).
MEMS and micromachining.
DIE positioning e wire bonding.
Lead Frame Taping
Specific microelectronic packaging
3D & Stacked Die
Glossary
Typical applications
Deepening
We buy semiconductors and we are seraching for silicon fab
BEWARE: some products described are developing. If you need more information don't hesitate to contact us.
Suggestions and new ideas are welcome. Pls. send us an e.mail.
To improve or correct our products and services, it's possible that Micropto changes the specific without prior advise.
Micropto S.r.l.
Via G. Zanella, 57
20133 Milano (Italy)
---
| Products | Who we are | General conditions | FAQ | E.MAIL | Write us | How reach us | Catalogue & Download | News | Fairs | Carrier | Site map | Home |
IT - USA/UK - CN - JP

For technical information, contact: WebMaster and about the web site visit: information.
© 1999-2019 Micropto S.r.l. Codice fiscale e Partita Iva (V.A.T.): 12873450154. All right reseved.